Register for these FREE fascinating online talks taking place in 2020.
Simply click on the links below for more information.
Wed, 25 November 2020 17:00 – 18:00 GMT
Other Suns and Other Worlds
by The Open University Space Science Club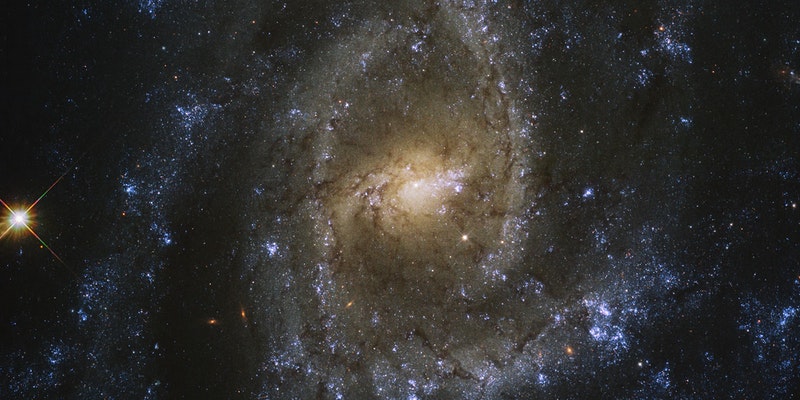 Our solar system is a nice place to live thanks to our Sun, which provides a friendly environment. But what about other stars, would we want to live around them?
This talk will occur via Zoom Webinar and you will receive a link prior to the event.
Dr Gaitee Hussain, Head of Science Division at the European Space Agency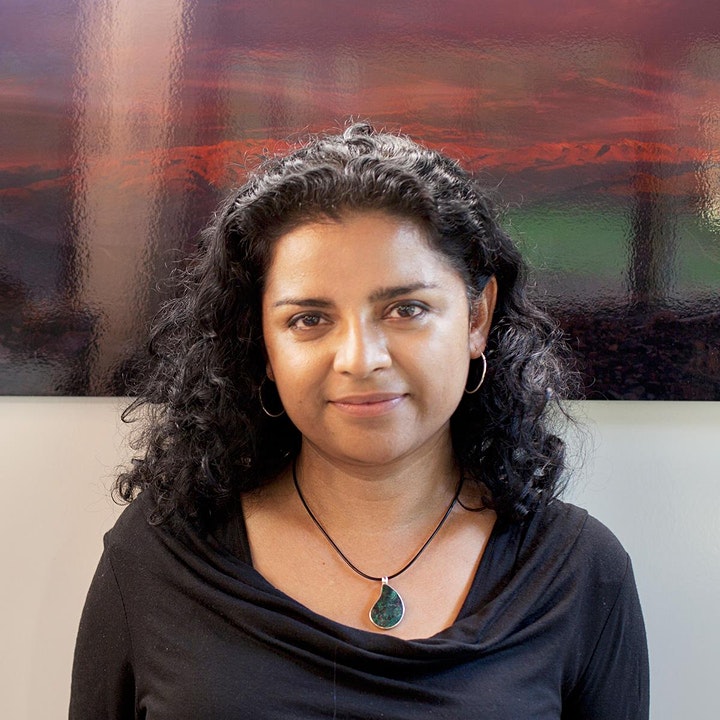 Above image: Spacewomen.org. 2020. Space Girls Space Women – Gaitee Hussain. Available at http://spacewomen.org/space-women/gaitee-hussain/
Gaitee Hussain is the Head of the Science Division at the European Space Agency (ESA). The Science Division is home to ESA's scientists who ensure we get the most exciting science out of ESA's missions which cover everything from exploring how the Earth interacts with the Sun, to visiting the Sun and the other planets in our Solar System, to discovering planets around other stars, and even probing the origins of the Universe itself.
She has had a love of space since childhood and went to UCL for her BSc in Astronomy and Physics and then the University of St Andrews for her PhD in Astronomy. She became a research fellow at ESA, the Harvard–Smithsonian Center for Astrophysics and the University of St Andrews before becoming an Astronomer at the European Southern Observatory, where she and her team learned more about the formation of stars and planets and their magnetic fields.
You can learn more about Gaitee from her Space Girls Space Women page at http://spacewomen.org/space-women/gaitee-hussain/.
https://www.eventbrite.co.uk/e/other-suns-and-other-worlds-bolton-lecture-in-astrophysics-2020-registration-128248768519?aff=erelexpmlt
Sat, 28 November 2020 14:00 – 15:30 GMT
The Search for Life on Mars
by The Open University Space Science Club
About this Event
The Open Univeristy Space Science Club is proud to present a Talk by Nicholas Booth the event is free to attend and open to all Open Univeristy students, past and present, alumni and faculty.
For the first time in forty years, the world's space agencies are actively looking for life on Mars. With three new missions already en route, it is an exciting time for anyone interested in the Red Planet. Throughout history, people have claimed to have found evidence for life on Mars. In this talk, Nicholas Booth – co-author of a new book – assesses the evidence, tells some little known stories and recalls some of his experiences in having reported on the subject for many years – and sets the scene for the next spectacular in space – the return, within a decade, of samples of from the Red Planet.
NICHOLAS BOOTH has been a writer for over thirty years. He was the youngest Briton to ever work for NASA and read physics at London University before working on Astronomy Now magazine. He then worked for the world's oldest newspapers: as a science writer for The Observer and then as a technology editor on The Times. He has written a dozen books including an encyclopedia on space, a look at the next century in space as well as a book on the planets and one on the ozone layer. He has broadcast regularly, presented on radio and worked as an editorial director and then as a mobile publisher. With an interest in history and unusual characters, his book Zigzag, about the double agent Eddie Chapman, is being made into a film by Tom Hanks. His book about a famous forgery in Victorian London, The Thieves of Threadneedle Street, has been critically acclaimed. In 2021, his first thriller, Messiah, is being published following on from his most recent book, The Search For Life On Mars co-written with Elizabeth Howell. He tweets as @thievesbook
This talk will be delivered via Microsoft Teams, and a link will be made available to all attendees closer to the time via email, our social media platforms and in our dedicated forums on the OU website.
https://learn1.open.ac.uk/mod/forumng/view.php?id=23446