Monthly meetings
Our monthly meetings are held at the Royal Masonic School in Rickmansworth. This is located on the Chorleywood Road (A404), a short distance north of the roundabout near the station.
Visitors are welcome to attend the monthly meetings but we ask for a payment of £3 which is refundable should you join the society.
Meetings are usually held in the Cadogan House Hall – see map below.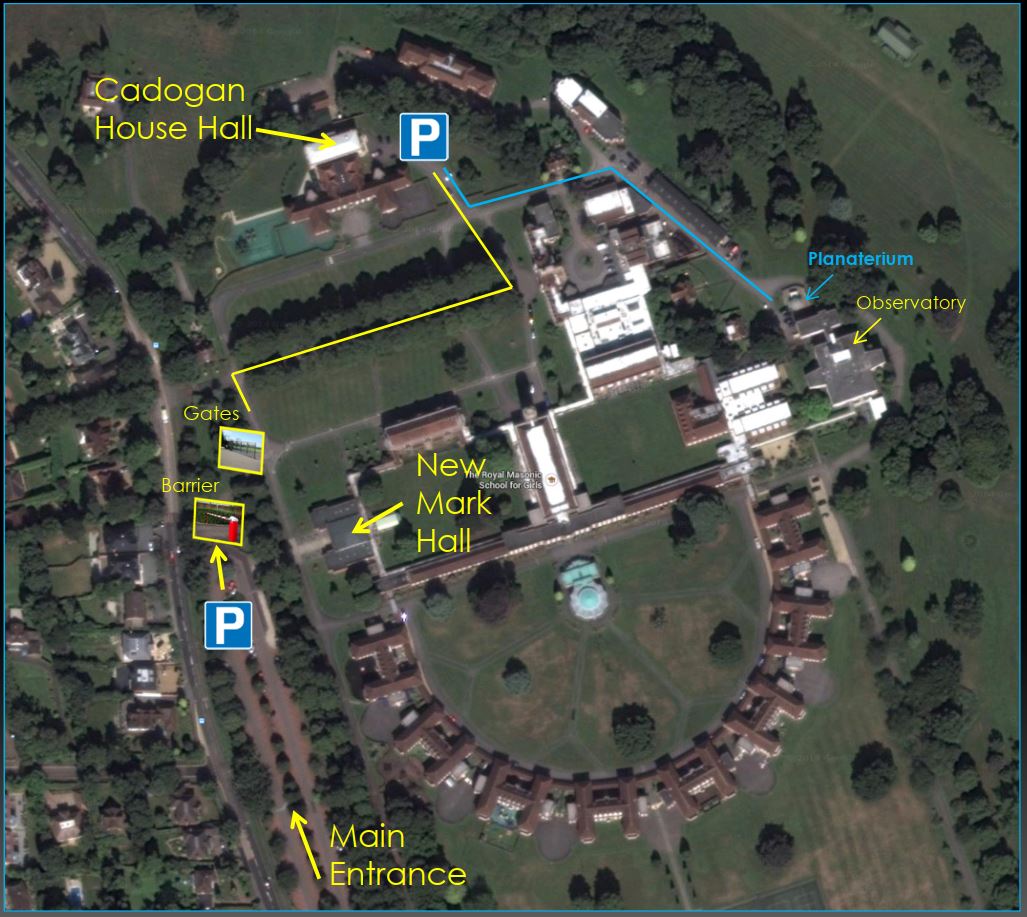 You can drive through the open barrier at the end of the main car park and follow the road to the Cadogan House Hall.
There is an electric gate just after the barrier. This gate needs an access code to gain entry. The code if provided to each member by email, just before each meeting date takes place.
When exiting, the gate will automatically open and the barrier should still be up, but if it is not, it will raise automatically when approached. Car parking is available outside the hall.
A map of the area can be seen below or by following this link.
The detailed plan below shows the locations of the New Mark hall and Great Hall, which are sometimes used as alternative meeting places. For these park at the top end of the large car park.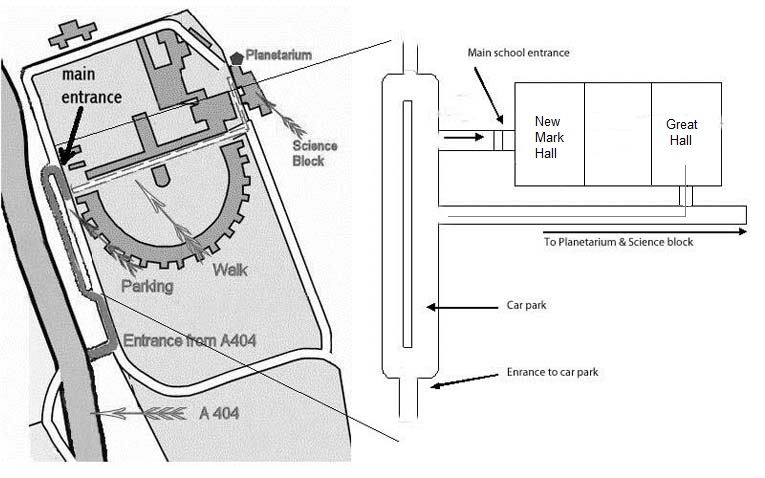 Meetings are normally held on the last Friday of the month, but sometimes the date of the meeting is altered to fit in with the school terms. Meetings start at 8 pm, with the main talk of the evening followed by light refreshments. The evening ends with a session in the planetarium, which is located adjacent to the science block.
Observing
High Top Observatory
The Society's main Observatory is situated in the village of Flaunden, Herts – full location details are available in the Members' Area of this website – see link in the menu bar.