2019 Greenwich Visit
Saturday 27th April 2019

Richard Westwood arranged to guide Members from the SWHAS through an Astronomical Tour of Greenwich Observatory, including some of the history of its astronomers.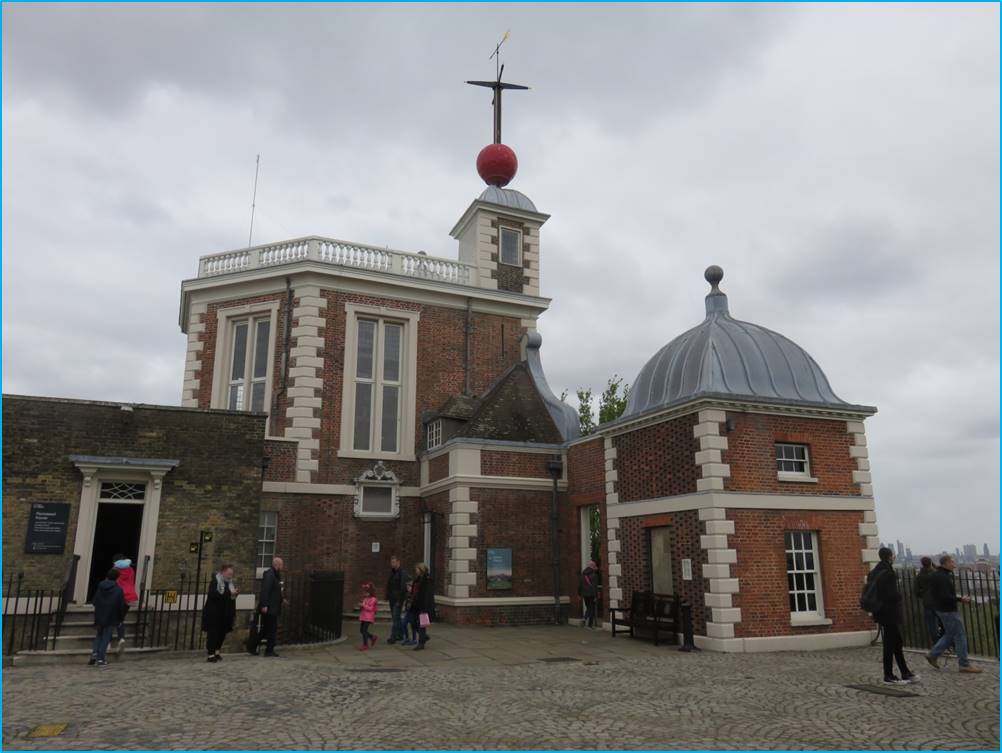 We all met at Watford Junction Station and began our journey, changing to use the Docklands light Railway en-route, to alight at the Cutty Sark Station. We then made our way to the Observatory, some taking in the sights, others carrying on. With the Storm Hannah warning in place, we were not sure if we would get a soaking walking up the long hill towards the lookout point adjoining the buildings. A very cold wind followed us all the way to the top and those of us with picnic lunches felt very chilled sitting and eating them.
Onto the ticket office for some and a check on time for watching the planetarium show afterwards, about 4.15pm. Although an Audio description was available, none of us needed it as Richard took us through each room; telling us of the history of the instruments, as well as the astronomers who used them. Richard's commentary was very thorough and told us more about each person and room than we would have known from the pictures, instruments and objects that remained.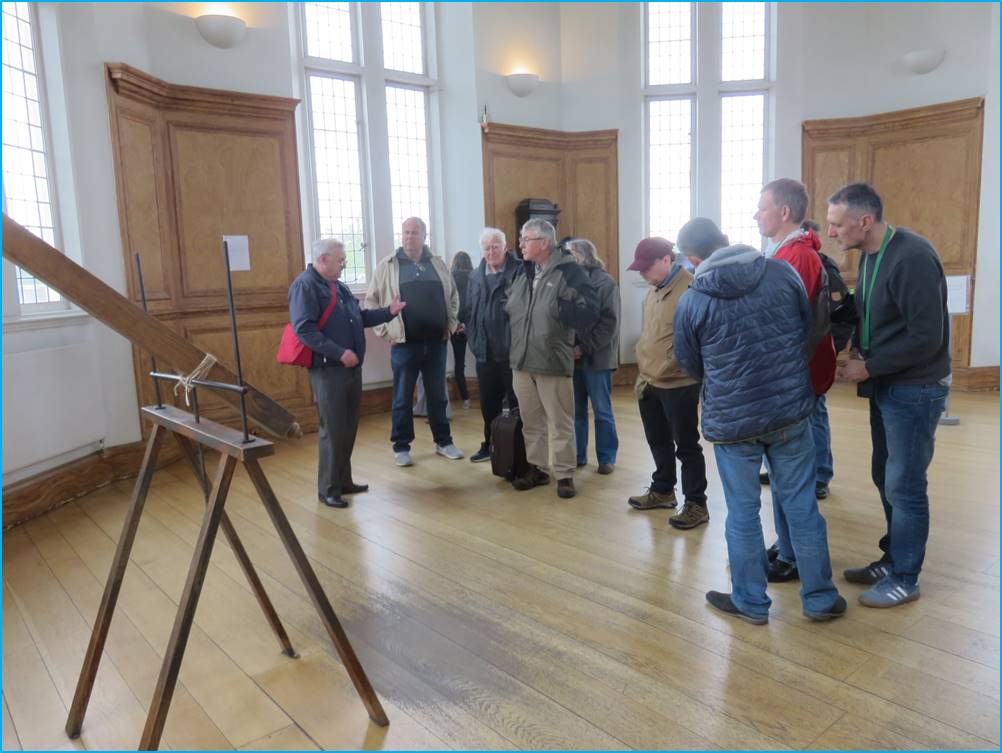 We all went to the Meridian Line, saw the "Time Ball" on top of its mast, still visible from the Thames even today. Sean took a Group photograph standing in the courtyard near the main building.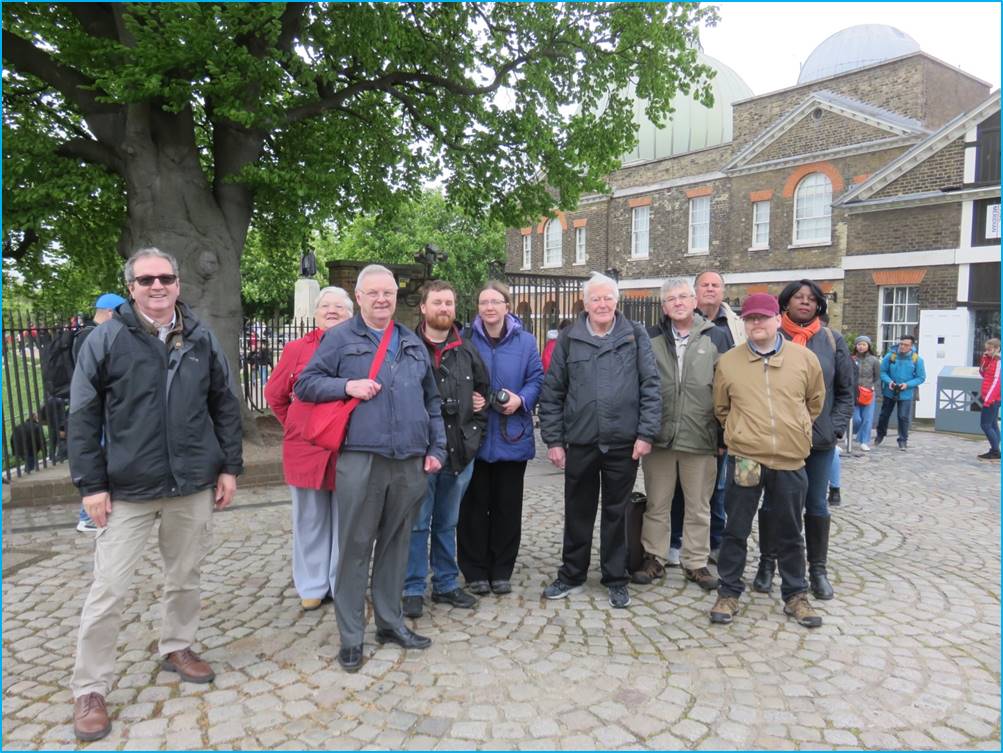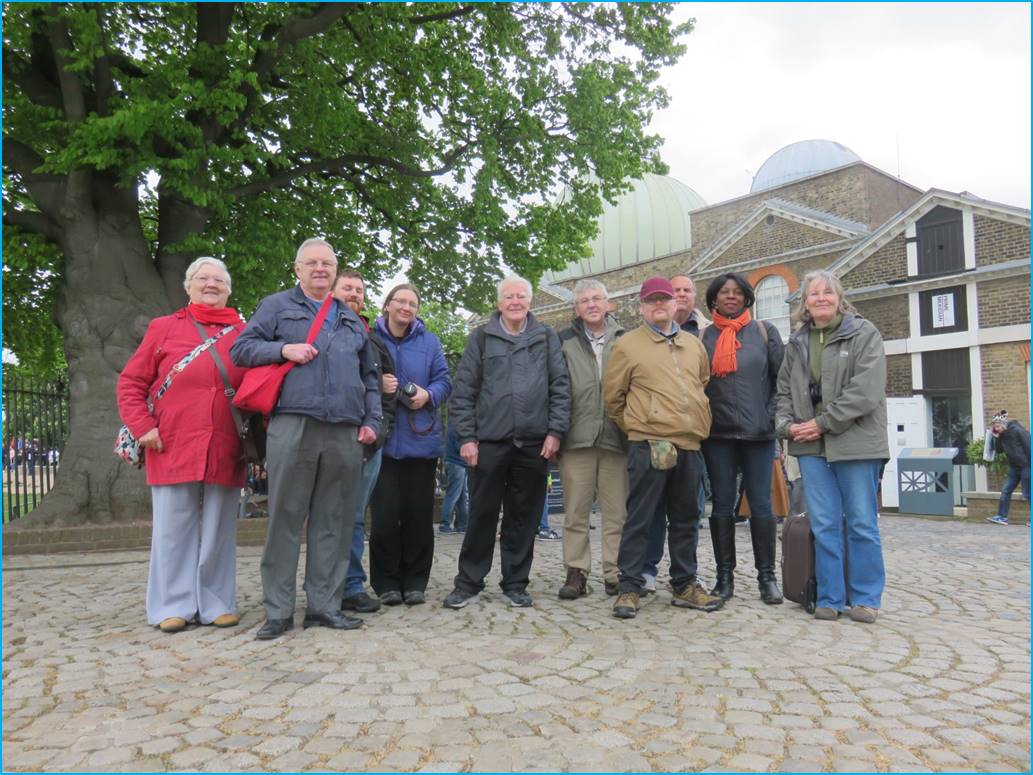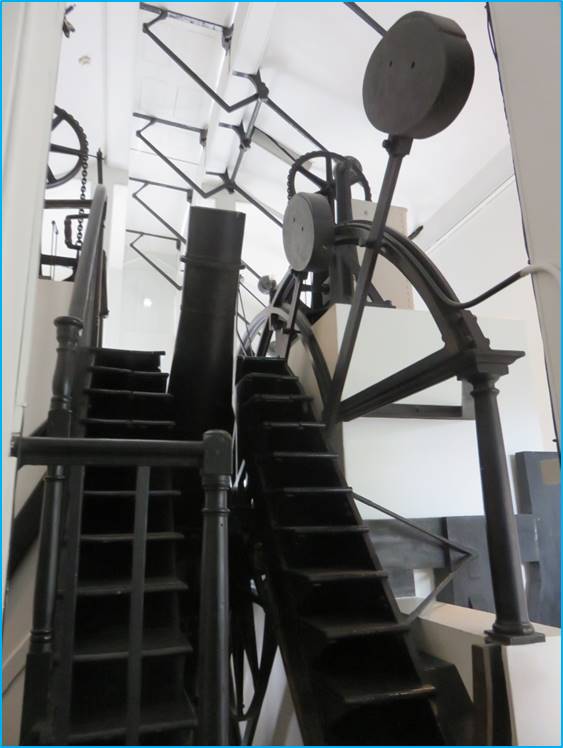 Having walked around all the exhibits for a couple of hours, it was time for tea, so those of us that were thirsty departed to enjoy a drink, meeting again afterwards to watch the Planetarium Show 'The Sky Tonight'. Having only seen the Planetarium in London myself with a horrible digital night sky, I was pleasantly surprised to find the Greenwich Planetarium sky very realistic, showing the stars the correct colour and overlaying them with the 'Star Sign' of each Constellation. Although I know some of the larger Constellations and can sometimes find The Plough, I found the description of how to use some of the outer stars as a guide to other objects very easy to follow. My only comment would be that the sound could have been better with the microphone used.
I thoroughly enjoyed our Trip and learnt more than I had previously known and we all arrived safely back at Watford unmolested by Storm Hanna, and thanked
Richard for his Tour and his time.
Pictures by Sean Meehan, text by Jan Westwood 7/5/2019