2018 Stargazing in Cassiobury Park
17th, 18th & 24th March 2018

A major event to celebrate our 50th Anniversary year was the public stargazing event in Cassiobury Park.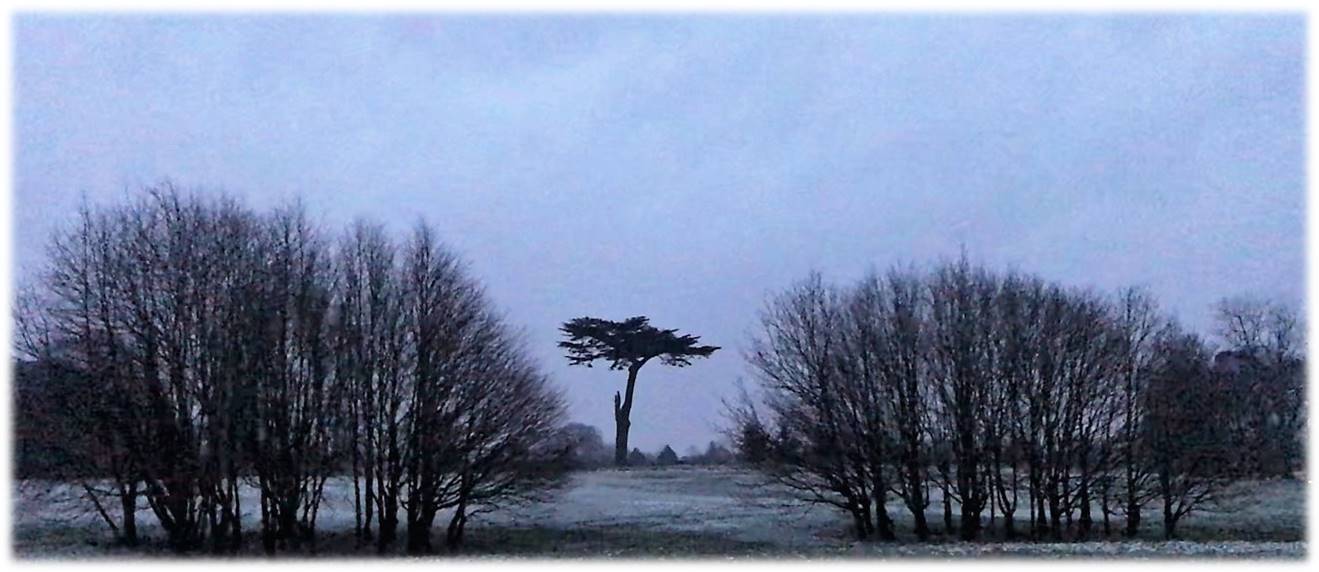 We wanted to bring a free stargazing experience to the general public and thought a few dozen people might turn up. How wrong we were ! Over 500 braved the elements on one night alone !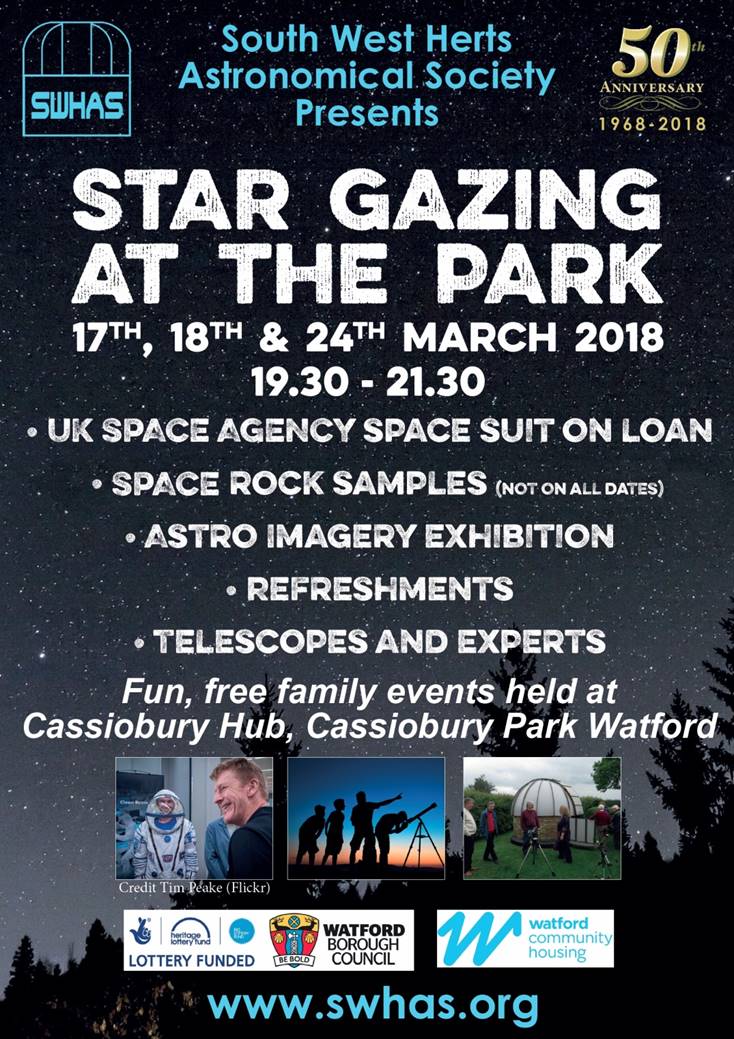 We had installed an exhibition in the Hub and it was a good thing too – the weather was unforgiving with snow on the ground and poor visibility, but that did not deter a determined public.
The first two dates were unfortunately cancelled due to severe weather conditions!
Volunteers from SWHAS still attended on the first night to ensure anyone who decided to visit, could at least be greeted with a warm drink.
Despite the event being cancelled, the below zero temperatures with no observing, 50 members of the public still turned up!
There had been a huge amount of interest in these events.
As a result, 500 members of the public turned up on our last night!
The queues were out of the door and around the corner.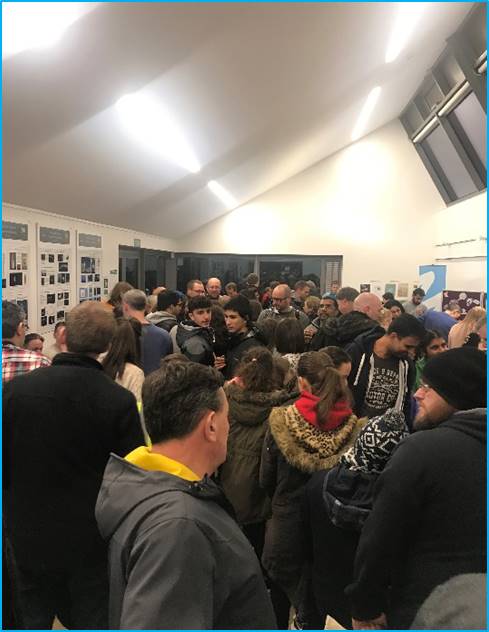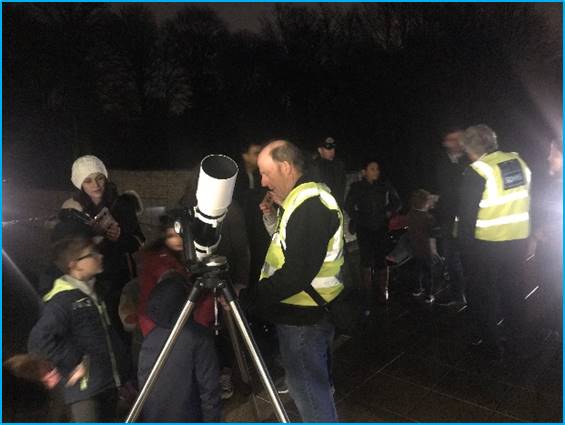 Everyone was very patient and some even managed a glimpse at the moon whilst waiting.
The exhibition consisted many different displays.
We had a set of 10 posters documenting the major milestones in Space and Astronomy in the 50 year period since the SWHAS was founded in 1968.
We also had models of space craft including the Saturn V (moon rocket), Space Shuttle and the Skylon Concept Space Craft.
We had a UK Space Agency Suit as used by Tim Peake.
There were VR headsets where visitors could observe the night sky indoors or take a space walk outside the International Space Station.
We had NASA moon rocks and a variety of meteorites for the public to examine.
There were telescopes and binoculars, Space Documentary films, activities for the kids including a stand from the WCHT (Watford Community Housing Trust).