2018 Exhibition at Cassiobury Hub
21 Feb – 7 April 2018

To mark our 50th Anniversary we mounted an exhibition about Space and Astronomy at the Hub in Cassiobury Park, Watford.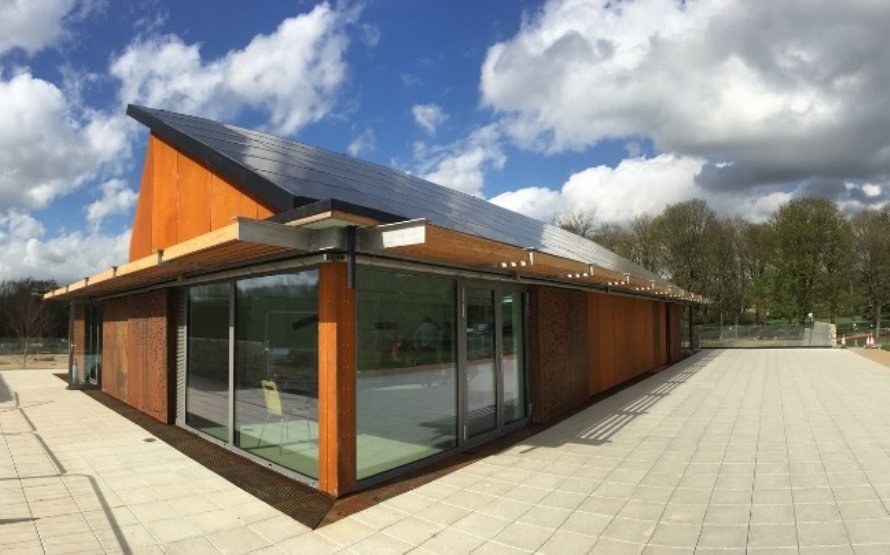 The exhibition consisted many different displays.
We had a permanent set of 10 posters documenting the major milestones in Space and Astronomy
in the 50 year period since the SWHAS was founded in 1968.
This was displayed in the café area. Then on certain dates we added other features.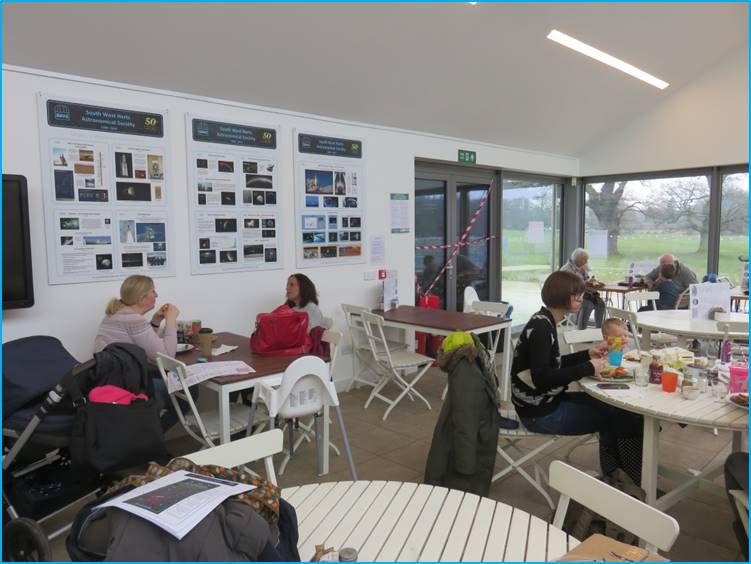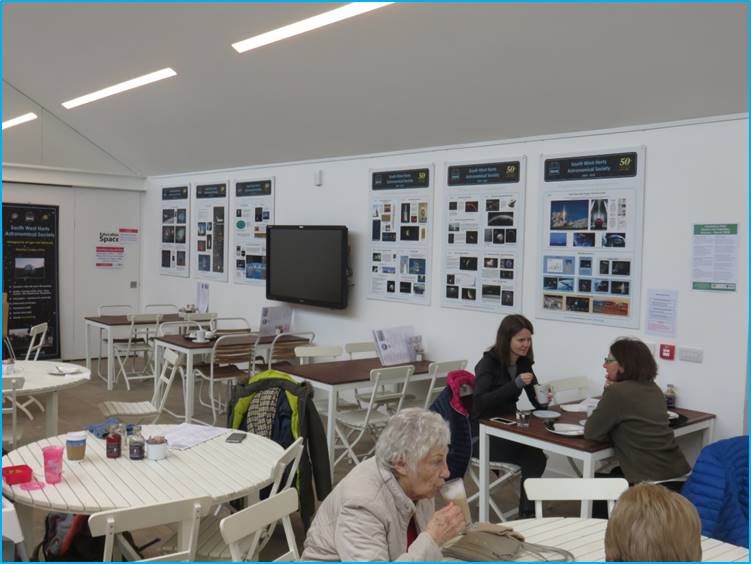 We had models of space craft including the Saturn V (moon rocket), Space Shuttle and the Skylon Concept Space Craft.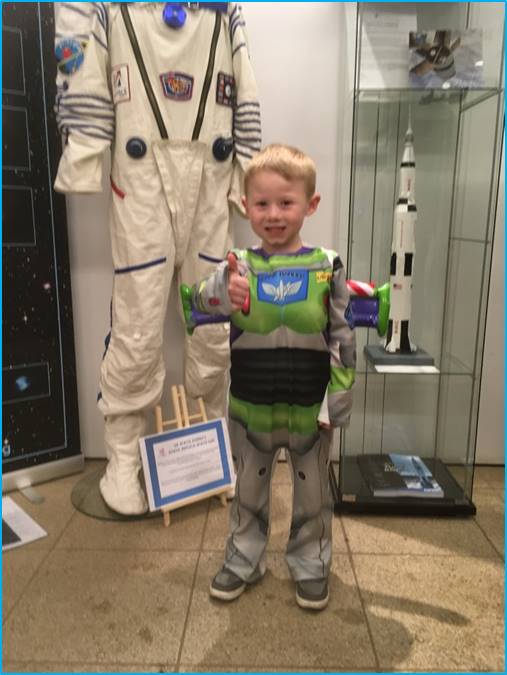 There were VR headsets where visitors could observe the night sky indoors
or take a virtual space walk outside the International Space Station.
There were telescopes and binoculars and Space Documentary films and rolling displays of our members images.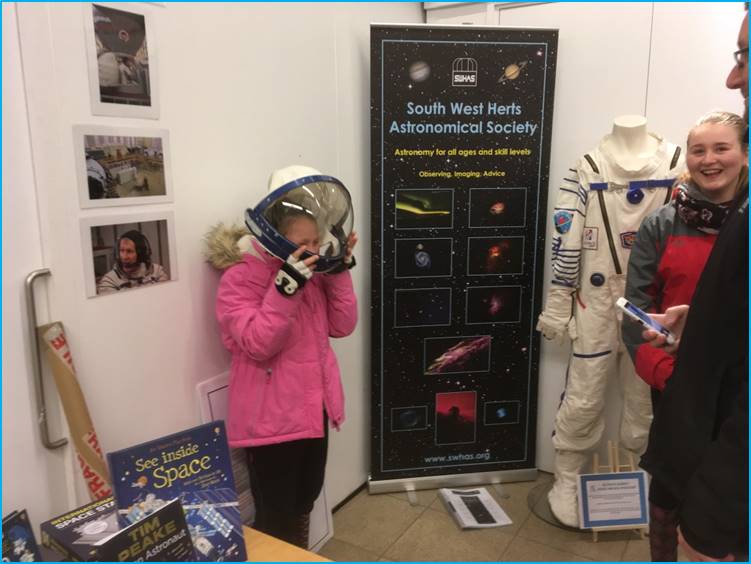 We had a display of our society's history and interesting items on the ISS, Saturn V and Space Shuttle.