Meetings Calendar
Lecture meetings held at the Royal Masonic School, Rickmansworth. (See the Location page for map and plan).
Meetings start at 8pm. The main talk is followed by refreshments, after which we have a tour of the night sky in the planetarium. All meetings are on a Friday and start at 8pm, unless otherwise stated.
2018
---
Jan 26
- The Legacy of Apollo - Nick Howes (Click
here
to download Pdf document with further details)
---
Feb 23
- Gravitational Waves, LISA and LISA Pathfinder - Dr Christian Trenkel - (Airbus Stevenage)
---
Mar 23
- 50th Anniversary Meeting
---
April 27
– US Solar Eclipse – Richard Westwood
---
May 25
– AGM and Members Images
---
Sept 15
– High Top Open Day
---
Sept 28
– How We'll Live on Mars – Colin Stuart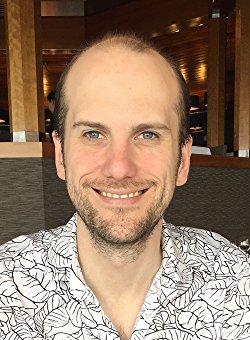 Humans will soon make their first trip to Mars. How will we get there? What challenges will we have to overcome and what spectacular sights await the successful? In a talk packed full of stunning visuals and the latest scientific thinking, astronomy author Colin Stuart will take you on a journey to the Red Planet to witness the majesty of a Martian sunset.
---
Important note - visitors are welcome to our meetings, but due to space restrictions a seat must be booked in advance - contact our secretary at  secretary to do this.
---
The following may still be of interest (from previous talks)
The James Webb telescope
The following links are related to the Telescope (they open in new pages)
---
Notes regarding David Rothery's talk on 25th September:2015
David A Rothery, Professor of Planetary Geosciences, The Open University
Pluto and Charon
The new pictures that NASA's New Horizons probe has begun to beam back have revealed Pluto and its largest moon, Charon, in ever greater detail from what is the first ever spacecraft fly-by.
After a decade-long journey by the New Horizons spacecraft through our solar system, we can finally add Pluto and its main moon Charon to the roster of large icy bodies whose landscapes we have seen. And it was worth the wait. The first detailed images are surprising, showing a remarkable lack of impact craters on both Pluto and Charon.
NASA's probe passed within 14,000 km of Pluto on 14th July and after a nervous 12-hour wait for its call home, has begun to send back its trove of data, which includes images revealing details as small as 100 metres across. The data will continue to be sent back for the next 16 months or so, but the initial data has sparked renewed interest on this odd couple. Although we may have to wait a while before we see the best of the pictures, what we already have already seen is enough to greatly intrigue planetary scientists such as David.
The most detailed image of part of Pluto is truly staggering. Not a single impact crater is to be seen in this region, so the surface must be very young – reshaped by some sort of geological activity such as faulting or icy volcanism.
David is well placed to comment on the initial findings, having published many books on the planets, volcanology and geology over the past few decades. His long standing research interests, centring on the study of volcanic activity, volcanology and geoscience on other planets, allow him a unique perspective on what all this new information could mean to us in terms of understanding the enigmatic Pluto and Charon.
---
Observing at  High Top
Observing is dependent on the weather.
This site houses our own Observatory with a number of instruments available for use by members.
Observing sessions normally take place on Saturday evenings, starting at 8 pm (although this can vary according to the time of year).
For further details see the Locations page (link  menu bar)