Check out these online astronomy events taking place in 2023
To register for these fascinating talks please click on the links below.
We will regularly update this page as details of more events become available.
Members will also continue to receive email invitations to join our SWHAS monthly meetings.
January 2023

SWHAS MEMBERS MONTHLY MEETING
Friday 27 January 2023
20:00 – 22:00 GMT
Astrophotographer of the Year – Martin Lewis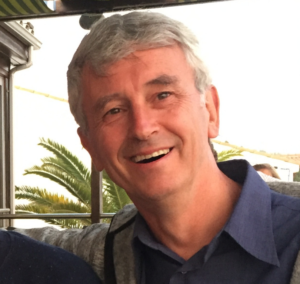 Join Martin to find out more about how he won, not one but two accolades in this year's "Astrophotographer of the Year" awards.
Martin has loved astronomy since he was a child, and has 50 years of rich experience in astronomical observation.
He has amazing capabilities in planetary photography, especially in the imaging of Venus, almost nobody can reach his achievement.
Martin is no stranger to the awards as he previously won the award in 2018 and in each of the intervening years has been shortlisted or highly commended in various sections.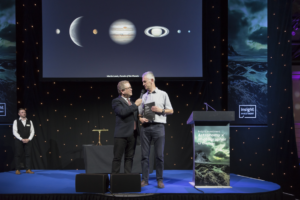 In this years event Martin won First Prize in "Our Moon" category with this image entitled "Shadow Profile of Plato's East Rim".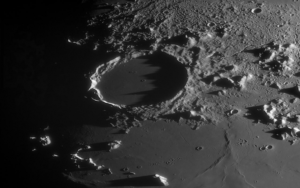 He also won highly commended in the People and Space category for his image if the ISS taken from St.Albans.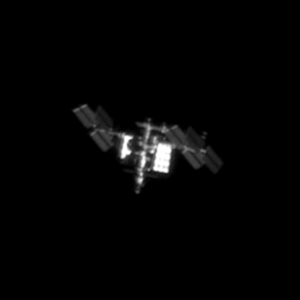 This will also be presented on Zoom for those that cannot attend in person. Zoom details will be emailed to members a few days before the meeting.
We look forward to seeing you there.
February 2023
Online Lecture: Lock the Doors – The Final Flight of Space Shuttle Columbia
By Spaceflight Author Ben Evans
Wednesday 01 February 2023
20:00 – 21:30 GMT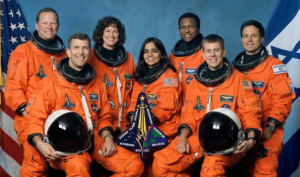 Twenty years ago, only sixteen minutes from home and the arms of their loved ones, Space Shuttle Columbia's STS-107 crew were lost during their return to Earth. Although STS-107 has been overshadowed by the tragedy which engulfed its final phase, this mission was a great success and made significant contributions to science and technology. This talk will look back on an exceptional mission that showed the Shuttle at its very best, yet went on to herald the beginning of the end for this remarkable flying machine.
This Online Lecture meeting is free to attend following registration though Eventbrite. Click the link below to go to the Registration page:
https://www.eventbrite.co.uk/e/online-talk-lock-the-doors-the-final-flight-of-space-shuttle-columbia-tickets-510133231227
Online Lecture: How Big is Space?
By Astronomer Neil Haggath
Thursday 23 February 2023
20:00 – 21:30 GMT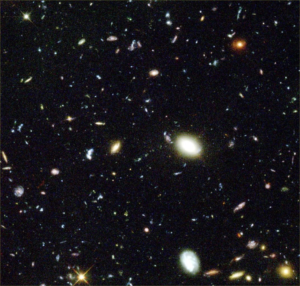 How do we know how far away astronomical bodies are? This talk describes the "Cosmic Distance Ladder" – the hierarchy of different methods of determining astronomical distances – and the history of the discoveries which made them possible. It's a story involving some of the greatest names in astronomy – not to mention the sad tale of the unluckiest astronomer who ever lived!
This Online Lecture meeting is free to attend following registration though Eventbrite. Click the link below to go to the Registration page:
https://www.eventbrite.co.uk/e/online-talk-how-big-is-space-by-neil-haggath-tickets-513270494867
Revised RMS meeting protocols now in place
In order to keep everyone safe we still need to adhere to the school guidelines following the relaxation of rules regarding the COVID situation.
We ask you to respect social distancing where appropriate, as not everyone is comfortable in crowds.
Use good hygiene and the wearing of face coverings is a now a personal choice.
We will endeavour to keep the hall well ventilated at all times and this may mean some doors need to be left open from time to time.
1. We will ask you to collect your own chair from the back of the hall and take it to a place in the hall where you would like to sit. This can be either near friends/family or well away from everyone else – the choice is yours, but we encourage you to respect social distancing where appropriate. Be aware that some doors may be left open to aid better ventilation, so bear this in mind when you choose a seating location. It might be advisable to wear layers ! Sanitising wipes will be provided when you collect your chair for you to wipe down your seat.
2. In addition to the school cleaning regime, we will, prior to the meeting, wipe down all accessible surfaces including the handrails, door handles and toilets.
3. All beverages will be dispensed in paper cups and consumables (such as sugar, UHT milk and biscuits) will be supplied as individually sealed packs. After use, please dispose of these items in the rubbish bags provided.
4. After the talk is over, please return your chair to the back of the hall where it will be wiped down and stacked away.
5. For the time being, we will not be holding planetarium visits – because the space in there is too confined to safely ventilate it. Instead Richard will do a summary of the upcoming night sky in the hall.
Members will be advised of the RMS gate code nearer the date of the meeting.
Keep safe and we look forward to seeing you in person.