SWHAS Monthly Meeting November 2023
November 24 @ 8:00 pm

-

10:00 pm
'Meteorites' by Professor Caroline Smith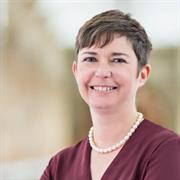 "I am Head of Earth Sciences Collections and Principal Curator of Meteorites at the Natural History Museum and I have been researching meteorites since the late 1990s. My experience and expertise in curation and collections care has been recognised by the award of a prestigious Aurora Fellowship from the UK Space Agency and consultancy work with industrial, academic and international space agency partners studying and planning for future Solar System sample return missions.
In 2011 I was selected as one of seven European scientists invited to participate in the ESA/NASA Joint Science Working Group planning for a proposed Mars exploration mission, where I provided input and advice related to sample curation and containment during collection, caching and on return to Earth. This work has continued and I have also been invited to participate in expert meetings on organic contamination by the US National Academy of Science.
In 2014 I was chosen to be the UK representative for iMARS Phase 2 and was selected to be the Co-Chair of the Science Team. Since 2014 I have been leading a team of Museum Researchers and Curators working with the European Space Agency to develop a collection of different rocks and minerals that are analogues of the surfaces of Mars, Phobos, Deimos, Asteroids and the Moon and that can be used by engineers and scientists to develop technologies for robotic exploration missions. I was also the Co-PI of the European Commission Horizon2020 project EURO-CARES, which has developed a roadmap for a future European Sample Curation Facility to curate samples returned from sample return missions. I am a member of ESA's Human Spaceflight and Exploration Science Advisory Committee (HESAC) – the senior advisory body to ESA's Director of Human Spaceflight and Robotic Exploration on all matters concerning scientific exploitation of human spaceflight, microgravity and exploration programmes and also the UK Space Agency's Space Exploration Advisory Committee.
I have studied a wide range of different meteorite types and my research interests are planetary differentiation and extraterrestrial and terrestrial alteration processes. I regularly use a number of analytical techniques for studying precious meteoritic materials including electron and ion-beam instrumentation for sample preparation and analyses, mass spectrometry and CT-scanning.
In summer 2018 I was greatly honoured to have asteroid (7635) Carolinesmith named after me."
The meeting will also include a news item of interest and a tour of the night sky.
We will be meeting at the RMS as well as online via Zoom.
Zoom details will be emailed to members a few days before the meeting.